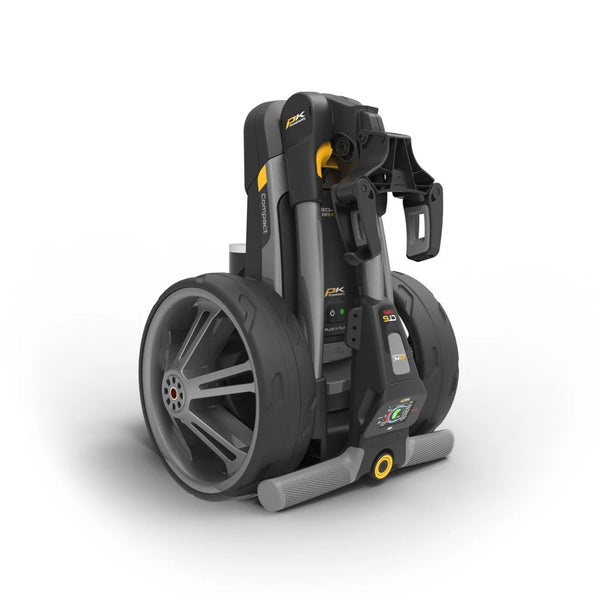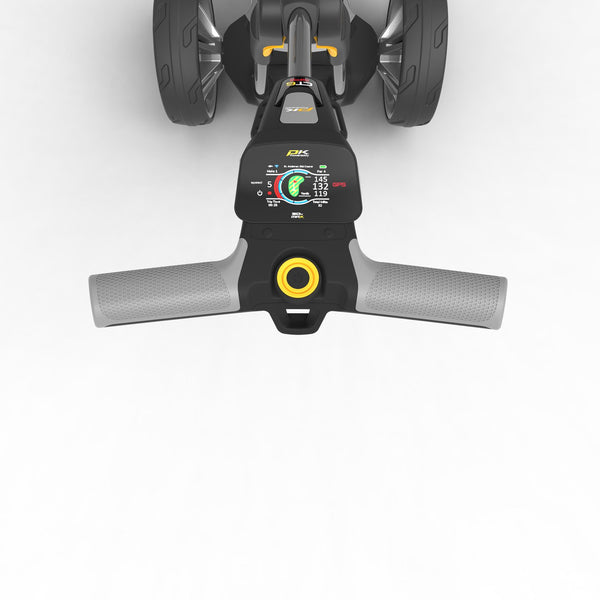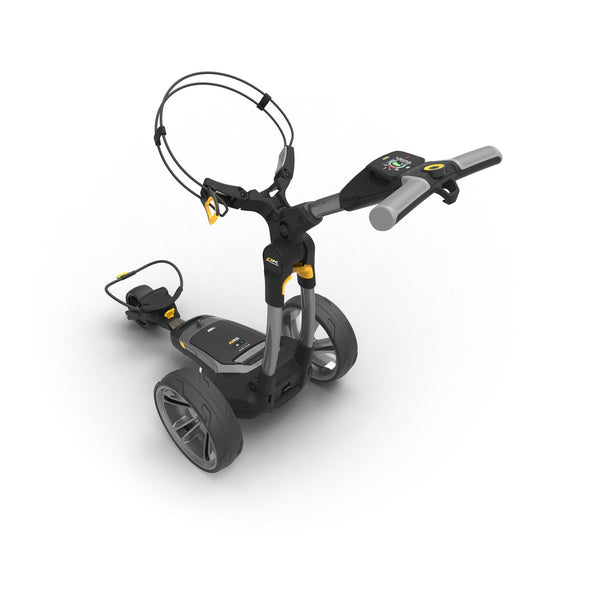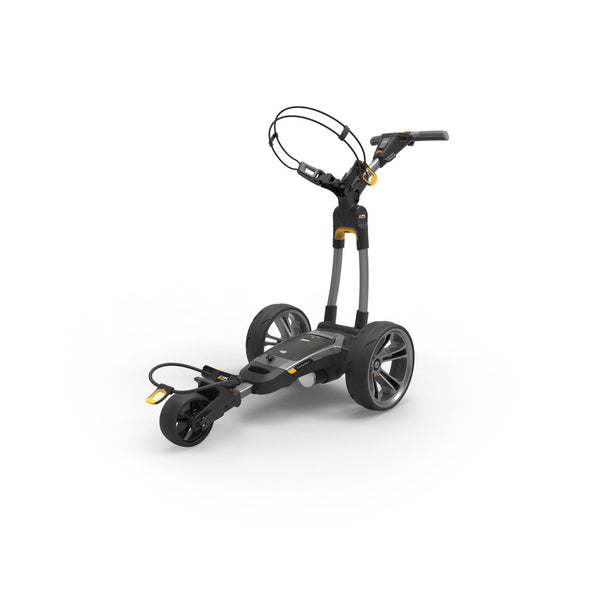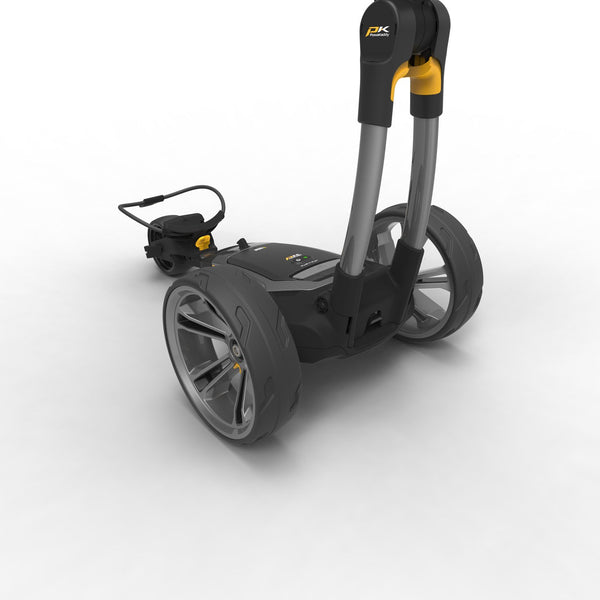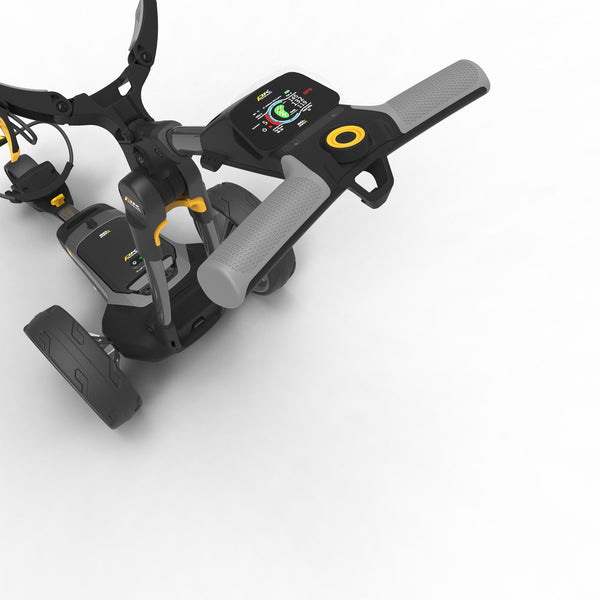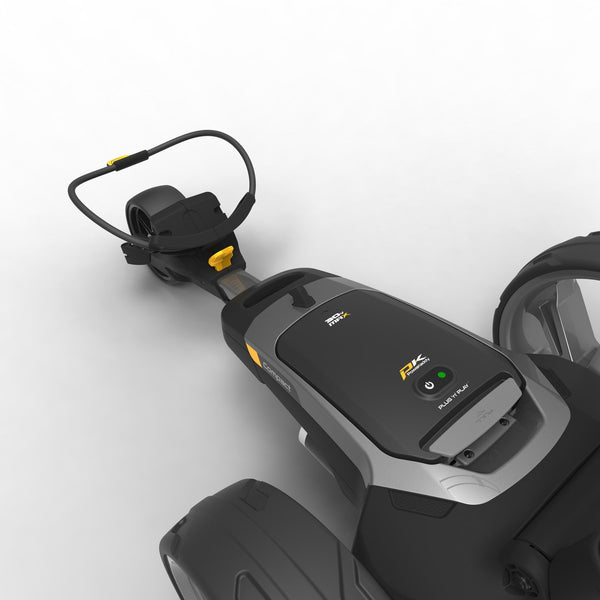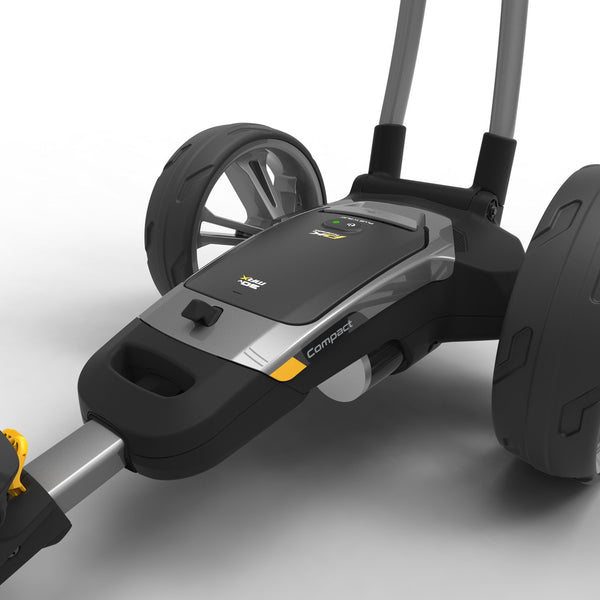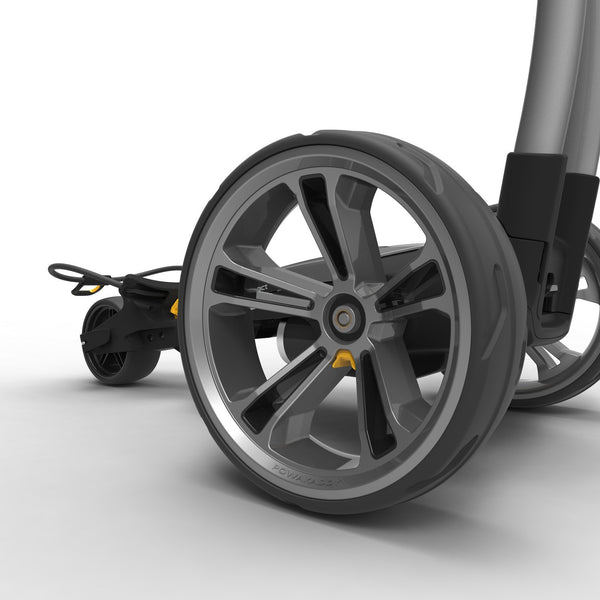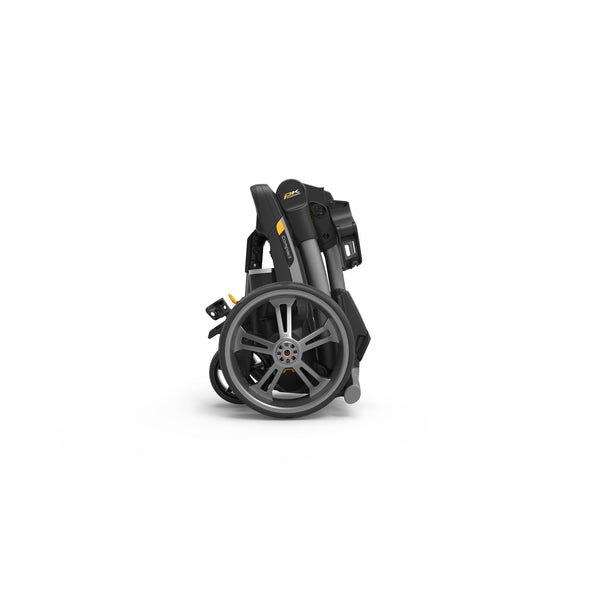 Refurbished CT6 EBS/GPS Compact Fold Cart
Regular price
$1,199.19
Sale price
$1,879.95
THE WORLDS SMALLEST GPS GOLF CART.
 Our Demo/Refurbished carts are sales rep samples or retail carts with limited use.  All Refurbished CT6 EBS/GPS carts are serviced and cleaned by our in-house technician, and include a 2-year warranty on the cart, and a 4 year pro-rated warranty on the lithium battery.
 The all-new CT6 GPS gives golfers the opportunity to enjoy smarter power. This model boasts a fully-integrated GPS, accessible via a new 2.8" OCA TFT full-colour widescreen display, making it the smallest, most intelligent ultra-compact golf cart in the world.
This high-performance model comes pre-loaded with over 40,000 courses worldwide with no annual fees or subscriptions.
 Simple-2-FoldTM system in the CT series folds 20% smaller than the previous PowaKaddy Compact C2i models and 35% smaller than its nearest competitor on the market.
 The CT6 with EBS has all the features of the CT6 as well as a self-sensing Electronic Braking System (EBS) that automatically slows the cart on steep inclines – clever technology automatically maintains the desired walking speed giving the golfer complete control.
 The CT6 GPS is the world's smallest GPS golf cart.
Key Features of the new Compact CT6 GPS
All the features of the CT6 and a fully integrated high-performance golf GPS
NEW 2.8" OCA mid-size Full Colour TFT widescreen display.
Delivers fast, accurate distances to front, centre, and back of the green.
Automatically locates your course
Auto advance from hole-to-hole
Preloaded with over 40,000 golf courses worldwide
Bluetooth Connected App for iOS and Android allows for quick golf course updates
ADF – Automatic Distance Function
Extended 3 Year Warranty on the cart*
5 Year Pro-Rata Warranty on Lithium Battery*
Feature

Benefit

Lightweight, ultra-compact Simple-2-fold™

Assembles swiftly with effortless motion and folds down to fit the smallest of spaces

NEW 2.8" OCA mid-size Full Colour TFT widescreen display

The display enables clear sharp viewing in all weather conditions

New high power 30-volt speed controller system

Improved speed control

High Performance integrated Golf GPS

-Delivers fast, accurate distances to the greens, hazards and doglegs.

-Automatically locates the course and auto advance hole to hole.

-Accurate distances to the front, centre and back of the green.

-Preloaded with over 40,000 courses worldwide.

-No annual fees or subscriptions.

Bluetooth Connected App for iOS and Android

Allows for quick golf course updates

New LCD backlight control system

Power save mode is enabled and the back light goes off after 20 minutes of non-use

Height adjustable soft touch handle

Adjusts to your perfect height

New High-performance low profile Powaframe® chassis

Looks stylish and protects vital components. Easy to clean with optimum ground clearance

New Anti-Tamper Dial Control

Prevents you from accidently turning the cart on

New High Power Plug'n'Play™ 30v battery system

The most powerful, thinnest and lightest lithium batteries on the market with NEW Push power button LED

New whisper quiet powerful 30volt 230-Watt motor

Exceptional power for all types of terrain

USB Charging Port

Quickly charge your smartphone or GPS Device

ADF - Automatic Distance Function

Automatic distance function - choose from 15 / 30 / 45 yards

Warranty - 3 years for the cart and 5-year Pro-Rata for the lithium battery*

 PowaKaddy peace of mind guarantee

Premium metallic frame colour

Stylish modern colour

Quick folding lightweight and strong alloy frame

Sleek looking with extra strength

Integrated carry handle

Makes transporting your cart easier

Integrated tees holder

Keep your tees handy

Power on/off LED indicator

To put the cart in to standby mode

Power, Pause and Resume Function

Pull off at the same speed you stopped at.

Digital power gauge

View your carts power setting

Speed Display

Switch between Mph and Kph

Clock

Switch between time and elapsed time

Round Timer

Displays time of your round

Metres/Yards

Switch between metres or yards

Battery fuel indicator

Quickly view battery capacity

Striking metallic low-profile sports wheels

Quiet running on hard surfaces and easily removable for extra storage space

Front wheel adjustment

Straight line correction

Exclusive trims

High gloss design trims add a sporty look to the cart

PowaKaddy Key-lock™ Bag System

Stops your PowaKaddy bag from twisting

Bungee straps with integrated anti pinch handles

Provides secure bag retention

Ambidextrous control

Comfortable handling for left and right-handed golfers